Dive Instruction
I am a PADI/DSAT instructor, and offer a variety classes on a limited basis. I teach group classes for the Presidio of Monterey Defense Language Institute, so time restricts my teaching to individual or very small groups (2-3). E-mail me for a price list and schedule if you are interested. If my schedule doesn't work with yours, I can give you contact information for a wide range of great local instructors, both technical and recreational.
Classes Taught: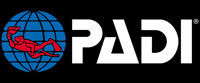 Recreational Diving
Diving is the greatest sport in the world, but it is not for everyone. Read on...(You Want To Dive?)
Open Water Diver
Drysuit Diver Specialty
Dive Propulsion Vehicle Specialty
Night Diver Specialty
Cavern Diver Specialty
Navigation Specialty
Drift Diver Specialty
Tec Basics
Enriched Air Nitrox Diver Specialty
Boat Diver Specialty
Underwater Photography Specialty
Emergency First Response (First Aid and CPR)
Rescue Diver
Divemaster
Assistant Instructor

Technical Diving
Before considering technical dive training, I recommend that you read the following article (So, You Want To Technical Dive?). Give it some time to sink in. It is not something you should do lightly!
Level 1 Technical Diver
Tec Deep (Decompression Procedures)
Tec Trimix (Normoxic and Hypoxic)

D.A.N. Diver's Alert Network Emergency Training
O2 Provider
Advanced O2 Provider
Basic Life Support for Professionals
Hazardous Marine Life Injuries
AED for Diving